Sandy Strawberries
Our carefully selected crèche team provide your most precious possession with constant care and attention. Songs, rhymes lullabies and baby sign encourage early language and communication development. Age appropriate games, books and activities are provided to cover all areas of learning. We use the key person system throughout the nursery. We will assign a key person to your baby to monitor and record their progress.
Adult lead activities are well planned to incorporate all the requirements of the DfE Early Years Foundation Stage. Child initiated play is also encouraged as it promotes interaction and social development and happens at the child's pace.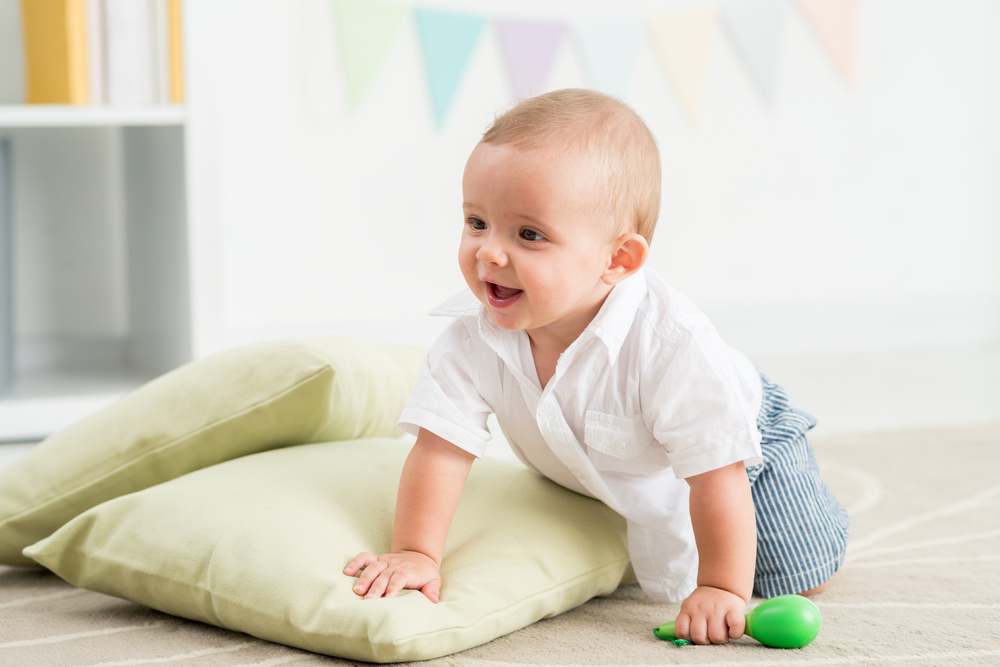 Feeding:
If you wish to visit the nursery to continue breast feeding your baby, you will be made most welcome. Alternatively, labelled, bottled breast milk could be supplied each day for our nurses to give to your little one. If this is not possible, then prepared formula should be provided each day. This needs to be clearly labelled with your child's name.
Nappies:
Top branded nappies and wipes are provided by the nursery up to the age of two. If your child has a problem with the brand supplied, we will be happy to use those you supply to us.
Friendly
A fun and loving team on hand to see to all your child's needs.
Qualified
We strongly encourage Continuing Professional Development (CPD) as this benefits everyone.
Secure
Security starts at the front door. Our biometric door entry system will only open for those who are known to us.
Enquire about our Baby Room Availability