Andy Apples
In Andy Apple's room, children are kept busy with all the great activities they enjoyed in Polly Pear's room and more. These are provided through supervised free play and adult lead learning. Additionally in this room, children are steadily introduced to more formal lessons in numeracy and language. Role play and dressing up are also a regular thing.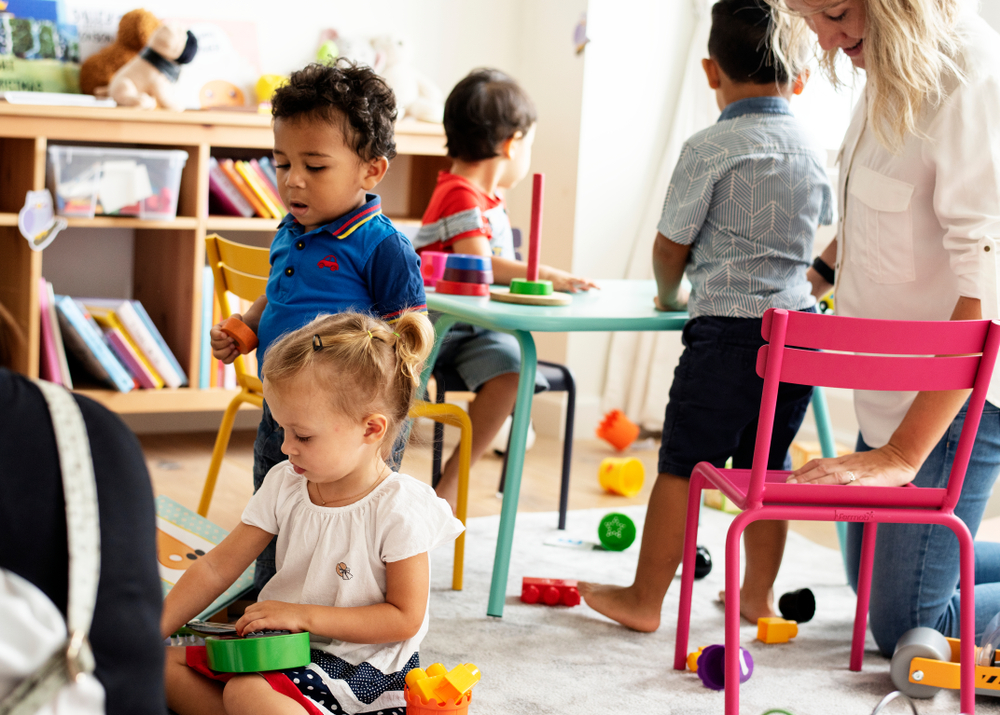 There is also lots of encouragement with pencil control, colour and shape recognition and social skills, for example, turn-taking, sharing, sitting through story time and listening to others. Key workers continually monitor the developmental stage and needs of your child, providing differentiation where needed. Adult lead activities are well planned to incorporate all the requirements of the DfE Early Years Foundation Stage.
Friendly
A fun and loving team on hand to see to all your child's needs.
Qualified
We strongly encourage Continuing Professional Development (CPD) as this benefits everyone.
Secure
Security starts at the front door. Our biometric door entry system will only open for those who are known to us.
Enquire about our availability at Apples & Pears Day Nursery