Polly Pears
Polly Pears is well equipped with early learning and traditional toys as well as toys that assist with walking – where necessary. Under close supervision children are encouraged to experiment with painting, gluing and sticking, baking, construction, sand and water and dough – to name just a few.
On the less messy side, stories, songs, rhymes, conversation, sign, music and movement are further encouraged thus developing language, co-ordination and social skills.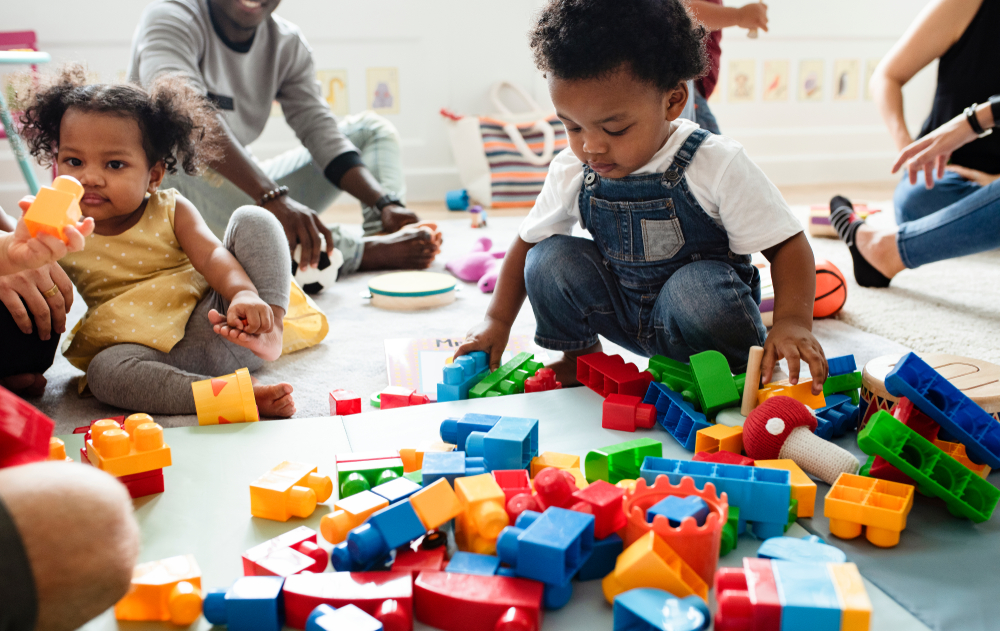 Children have regular outdoor plays. They are given help and encouragement to improve their gross motor skills using appropriately sized play equipment and ride along toys.
Pushchairs and reins are also provided for country walks and day trips. These only take place with your authorisation.
Adult lead activities are well planned to incorporate all the requirements of the DfE Early Years Foundation Stage.
Friendly
A fun and loving team on hand to see to all your child's needs.
Qualified
We strongly encourage Continuing Professional Development (CPD) as this benefits everyone.
Secure
Security starts at the front door. Our biometric door entry system will only open for those who are known to us.
Enquire about our Toddler Room Availability